Proprietary Lab Analysis Toolkit A Proprietary Laboratory Analyses (PLA) Codes is alpha-numeric CPT code and a corresponding descriptor used by clinical laboratories or diagnostic test manufacturers that want a code to uniquely identify their test.
What is required to obtain a PLA code?
Tests that are assigned a PLA code must be performed on human specimens. The PLA code must be requested by the manufacturer of the test or by the clinical laboratory that offers the test.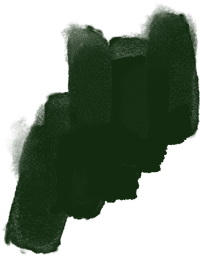 How long does it take to get a PLA code?
From start to finish, the process can take 6 to 9 months. We start with a review of your test so that we can develop the application. The AMA's Proprietary Laboratory Analyses Technical Advisory Group meets quarterly to review new PLA applications. We will submit your PLA application about a month prior to the meeting. Codes are released about 3 months after the meeting and they become effective 6 months after the meeting. Get the codes to maximize your revenue! Our experts know the ins and outs of obtaining the right billing codes so your innovative diagnostic test can start generating income as soon as possible.
Working with an experienced healthcare consultant with over 30 years of experience with the Medicare program provides you with a level of knowledge and skill unmatched in the industry.
Our comprehensive understanding of AMA coding rules and requirements will help to avoid pitfalls and mistakes that might occur.
Clients trust us to review their novel diagnostics and determine the best coding approach for their unique needs.
When should I start thinking about a PLA code?
We recommend starting this process as soon as possible. Starting the process of developing the PLA application 6 months before your launch your test is a good benchmark.
What kinds of information do I need to support a PLA code?
If you have information that explains how your test works, where it is performed, and what it measures, we can complete the application for you!
How is a PLA code different than a CPT code?
PLA codes are CPT codes. They are not Category I CPT codes which means that you don't have to demonstrate the same level of clinical usage. This is perfect for your new diagnostic.
Are there any risks to obtaining a PLA code?
The biggest challenge labs face with PLA codes is making sure that all payers, including Medicaid, recognize and accept the code. Our team has worked with other clients to do just that
What is the benefit of obtaining a PLA code?
The biggest benefit is having your own unique codes that describes only your test. It cannot be used to report a claim for any other test. This gives you more control than a typical Category I CPT code that can describe several tests
Does Medicare pay differently for PLA codes?
No. PLA codes are processed through the Medicare annual Clinical Laboratory Fee Schedule pricing meeting just like any other laboratory test code.
What do I do next?
Book a free 30 minute consultation and we can discuss your options. Visit the contact us page.